Welcome to the                            CPA Life Podcast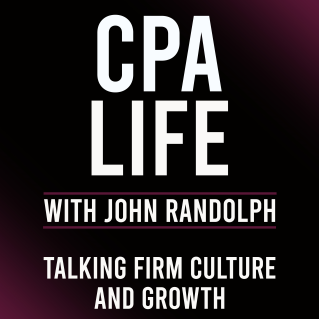 The Public Accounting, Consulting and Advisory space is at a critical crossroad.

After almost 150 years of "we've always done it that way" reasoning, the industry is facing a crisis like it has never faced.

Between a significant reduction in accounting graduates in the last decade, a firm ownership population that is at or fast-approaching retirement age, a 150-hour requirement to sit for the exam which can add several thousand dollars to an already large debt-load a graduate starts their career with - add to that the work hours expectations placed on employees by most large, national firms vs. adjacent industries offering more compensation, and it's clear to see changes are a must!

Join us here as we talk to industry insiders and firm leaders that are going against the grain and addressing many of these challenges head on while building forward-thinking, solutions-focused firms.

Like many of you, these firm leaders made the statement that most staff and senior associates have made over a beer or glass of wine after pulling an end-of-season all-nighter - "There's Got To Be A Better Way!"

The difference?

These folks stepped out to find that BETTER WAY.